Angela Ahrendts quits Apple for Airbnb director's seat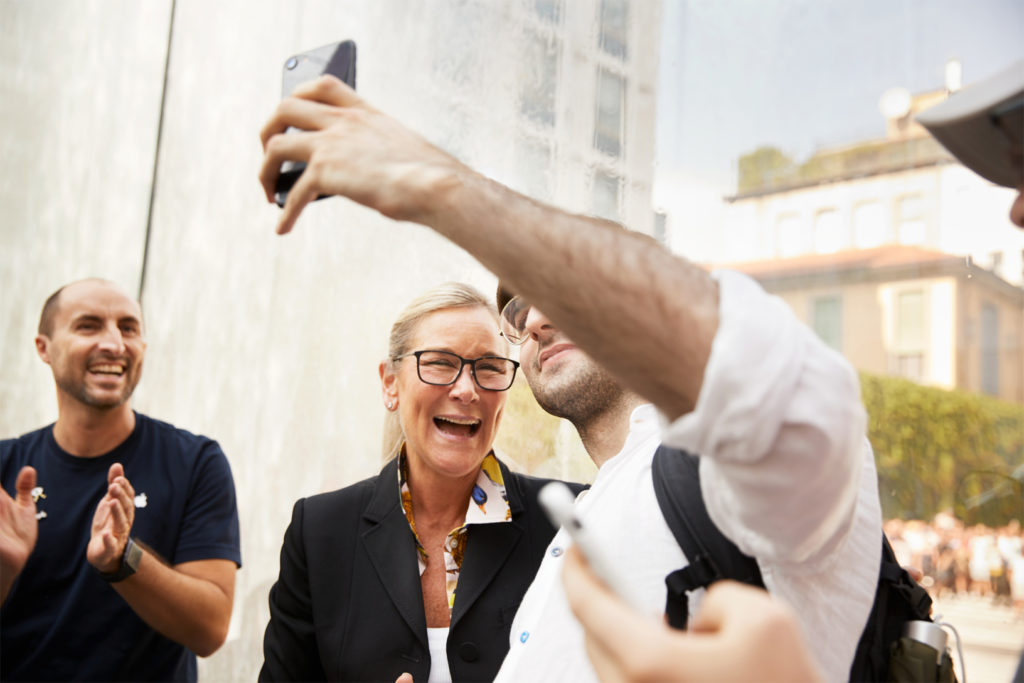 When she quit Apple, Ahrendts said she did so in order to spend more time with her family. Now it seems she's planning to take that family to some of the world's beauty spots courtesy of AirBnB.
There's money in the gig economy
Apple's ex VP retail Angela Ahrendts, former CEO of Burberry and at one time a higher paid exec than Tim Cook is joining Airbnb's board as its third independent director, as the company prepares to go public.
She's the second woman to join the board.
Ann Mather (ex-Pixar and Disney) joined the Airbnb board in August 2018. Airbnb CEO Brian Chesky has previously said he wanted to make his board more diverse.
"Angela has a reputation for pushing brands to dream big, and she told me that's exactly what she hopes to bring to Airbnb's Board. She has led global brands through transformation, completely redefined the retail experience, and has done it all while putting customers and communities first. I'm so excited for her to join our Board and know her innovative thinking will make us a better company."
The town square needs an inn
The Airbnb press release states:
"A world-renowned leader in the retail space, Angela brings to the Board a profound creativity, enormous expertise in scaled services, and a passion for building community among customers. For the past five years, she oversaw global retail at Apple, creating a seamless customer experience designed to foster greater human connection by integrating the company's physical and digital businesses across its online store, app and more than 500 retail stores in 25 countries. Under her leadership, the Today at Apple program turned stores into gathering places, reshaping Apple's retail experience to inspire community and unlock creativity."
Ahrendts quit Apple as it faced shrinking iPhone sales and various problems in China, not least the impact of short-sighted U.S. trade policy and growing international wealth inequality.
Good for business
It is interesting to note Ahrendts was a member of the UK Prime Minister's Business Advisory Council from 2010 to 2015, at a time when austerity economics really began to damage UK communities under the Cameron/Clegg administration.
Airbnb's press release states:
"Airbnb's mission is to create a world where anyone can belong anywhere. To advance our mission, we are focused on reimagining travel by building an end-to-end travel platform that combines where you stay, what you do, and how you get there, all in one place."
Nice work, if you can get it.
Please follow me on Twitter, or join me in the AppleHolic's bar & grill and Apple Discussions groups on MeWe.
Dear reader, this is just to let you know that as an Amazon Associate I earn from qualifying purchases.