An essential iPad Pro accessory? Not for everyone, but for some…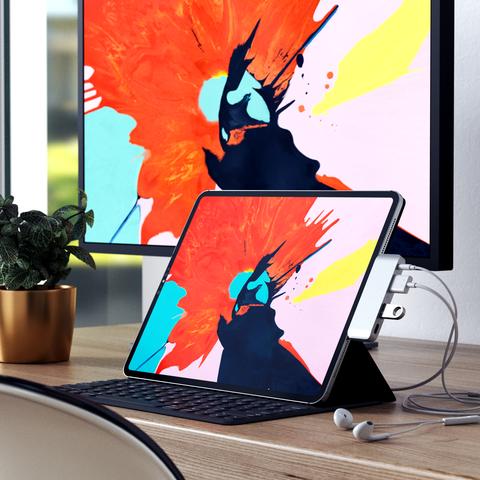 What do you do when you want to pump power into your iPad Pro while also using an external monitor, USB keyboard, recharge your iPhone and use a Midi device?
You get yourself a Satechi Type-C Mobile Pro Hub Adapter.
Is this an essential iPad Pro accessory?
I do quite like the Satechi Type-C Mobile Pro Hub Adapter.
It optimizes what you can do with your existing USB-C port, enabling you to use multiple devices with it and making your iPad a little more like a Mac, so it's a great little accessory for pro users.
Well-built and available in silver and space gray, you can leave this system connected to all your peripherals at your desk when you need to take your iPad Pro with you.
When you get back, you can connect them all up just by plugging your Apple tablet in.
I guess the big limitation of this device is the lack of support for external storage devices.
That's not Satechi's fault, of course – it's Apple's decision not to support external storage that's caused that problem. I do wish they'd change it. Or lower iCloud storage prices.
[amazon_link asins='B07K3Z9412′ template='ProductCarousel' store='9to5ma-20′ marketplace='US' link_id='c056145d-9123-49bc-839f-42a46d303692′]
So, what do you get with this gadget?
First of all, it lets you connect several gadgets at once, overriding the existence of a single port on the iPad Pro. It lets you do the following:
The USB-C port handles power so you can charge the iPad or charge another device from it.
It can handle 4K video output at 30Hz.
It can also handle 2K video output at 60Hz.
You can even directly connect cameras that hold a USB-C port.
So that's good for presentations and so on.
The USB 3 port will let you connect any USB 3 device, such as a USB keyboard or USB mass storage device (subject to limitations as described here). It offers up to 5Gb/s.
There's a USB-A port too. Plug in an SD card reader? OK.
There's also a 3.5mm headphone port, so you can listen to music while doing something else.
You can use iPad as a power bank to charge your other USB-C devices while away from an outlet.
This little system works when it is only connected to your iPad Pro – though all power comes from that device. You can also connect it to a wall socket.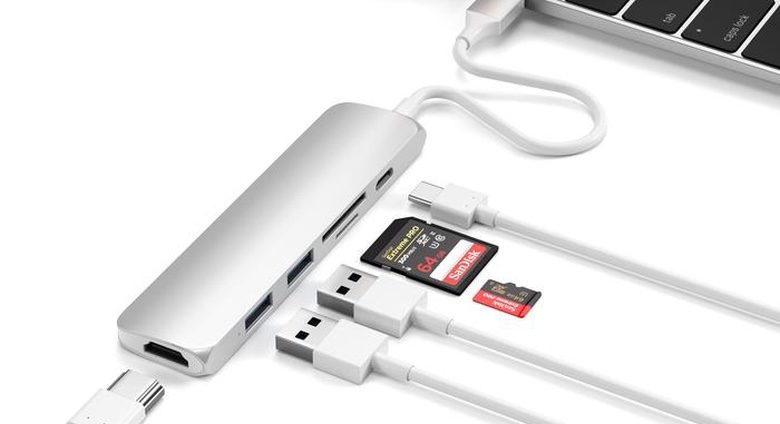 Must or miss?
You can use any USB-C hub that carries a similar set of ports with an iPad Pro, it's true. I'm not convinced all of these are quite as affordable as this ($59.99), but you might already own one.
The advantage this one has is that it's designed to work with an iPad Pro, and is small enough that if you do want to travel it's easy as anything to take with you.
Do you need it?
If you only use your iPad as an iPad, no.
However, if you are exploring how to use your iPad as a Mac replacement, I think it's an essential system.
This may be a niche market, but if you happen to be someone who lives inside that niche, this product is for you.
I certainly think it's a brilliant addition for someone using an iPad Pro and monitor to edit and put together iMovie video. That's where access to video content, external keyboard, power, audio and a monitor really come into their own. It costs $59.99.
Please follow me on Twitter, or join me in the AppleHolic's bar & grill and Apple Discussions groups on MeWe.
Dear reader, this is just to let you know that as an Amazon Associate I earn from qualifying purchases.