5+ reasons people like working for Apple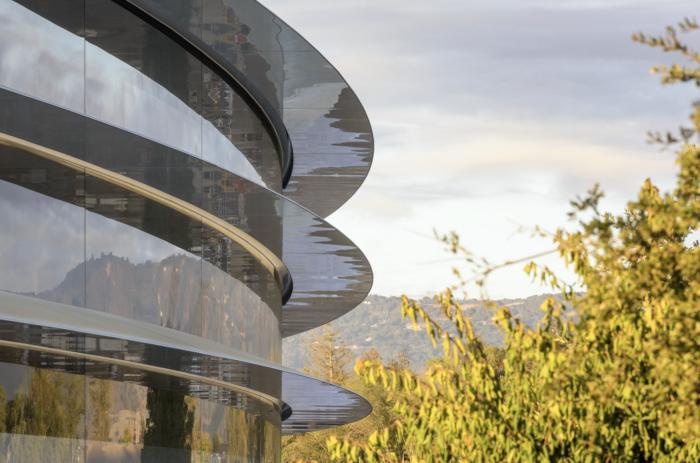 Apple is the best-rated place to work, data analysis based on employee ratings and reviews on Indeed's Company Pages claims.
Why do people like working for Apple?
The UK research confirms Apple's reputation as a good and progressive employer and it is interesting that, in the UK at least, Google doesn't even make the top 20 in the list (though Microsoft takes 23rdplace).
"Companies that make their employees feel valued and offer a positive working environment score consistently highly among the reviews posted on Indeed," said Indeed UK MD, Bill Richards.
"As we continue to see for many staff, work-life balance, career prospects and a great workplace culture can all mean more than a good salary alone."
Apple's jobs website improved
In what could be seen as a moment of serendipity, Apple has also improved its Jobs at Apple website in all the territories it works in.
The site now features rather cool video interviews in which employees discuss their experience working at the company, including this chat with Divya from the sensors development team.
The improved site also talks in more depth about the various kinds of jobs it makes available, including sections on hardware, software and services, design, operations and supply chain, marketing, corporate functions, sales and business development, retail, and support and service.
"It takes a diverse team of talented individuals to do extraordinary work. That's why Apple welcomes you for who you are and who you want to become," says Deirdre O'Brien, Apple's VP People on the site.
Apple's improved site also talks about the benefits of working at the company and provides a cleaner and easier to navigate job search portal.
5+ reasons people like working for Apple?
Apple employs nearly 6,500 people in the UK and is due to open a new headquarters at London's iconic Battersea Power Station in 2021. With 88 percent of workers approving of CEO Tim Cook's performance, here's why people seem to like working there:
A brilliant, supportive atmosphere
The atmosphere is described as supportive, fast-paced and challenging.
Positive working relationships
There's an almost universal feeling across so many of the Indeed reviews I checked that colleagues are great to work with, leadership understanding and so on.
[amazon_link asins='1741141885′ template='ProductCarousel' store='9to5ma-20′ marketplace='US' link_id='fee206ee-d5db-11e8-aa91-d9a9fbb61eda']
Excellent staff benefits
Apple is a demanding employer, but it also focuses on work/life balance, so employees are encouraged to exercise, to eat well, and to learn new skills. Perks like discounts on Apple kit also pleased people working there.
Encouragement
Many of the Indeed reviews note that staff are encouraged to develop new skills, some point out that the company can be quite understanding around study.
Good job security and advancement
Job security is described as good (as is renumeration), though rising to higher positions is apparently quite hard because the workplace is highly competitive.
There are some negatives: Most reviewers describe the place as "extremely competitive" and Apple's corporate secrecy does seem to mean that at time managers just don't have the answers.
Got a story? Please follow me on Twitter and join me in testing my MeWe group, AppleHolic's bar & grill.
Dear reader, this is just to let you know that as an Amazon Associate I earn from qualifying purchases.