The 5 best ways to Force Quit Mac apps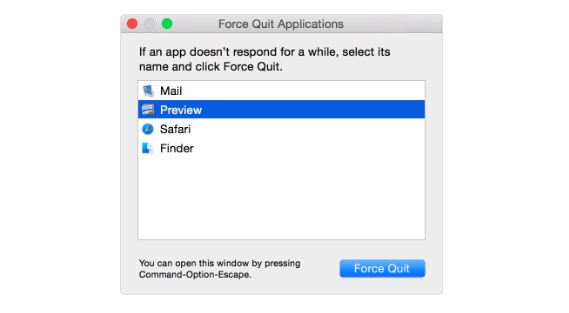 Mac users is this happening or has it happened to you: You're working away at something and have multiple windows open on your Mac and suddenly it stalls. You need to quit your apps but the beach ball is spinning and nothing seems to work. Try working through these sequences:
Force Quit Applications
Type Command+Option+Escape to invoke the 'Force Quit Applications' window. Now you can quit on app names to select one and then tap Force Quit to quit the app.
Quit current app
You can use Command + Option + Shift + Escape to force the currently active app to quit, just hold the sequence down for a few seconds.
Use the Dock
Option-click an app icon on the Dock and you should see the Force Quit option appear, tap it to Force Quit the app.
Apple menu
While in the app you want to quit, hold down Shift while you tap on the Apple menu at the left top of the screen. Look down the drop down menu that appears and you should see Force Quit and the name of the app you are in. Select the command to quit the app.
Activity Monitor
Because I always have too many browser windows open I always have Activity Viewer running on my Mac. I use it to identify which apps or operations are eating my memory and slowing performance. Unresponsive apps will appear in red, you can help your system by selecting these and then tapping the X button at the top left of the app window to invoke the Force Quit command. Tap Force Quit to leave that app. I find Activity Monitor the most reliable of the bunch when all else fails.